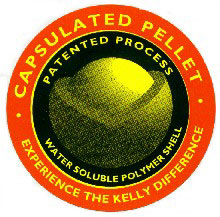 Supplies Calcium and Magnesium
Most plants produce best in a neutral pH range. This product increases pH on acidic soils by replacing hydrogen and aluminum with calcium, which allows plants to utilize other nutrients more efficiently.
Corrects soil acidity, increasing essential nutrient availability.
Loosens clay and compacted soils by flocculating clay particles.
Decays lawn clippings by stimulating soil micro-organism growth.
Can be used as a pH maintenance program by applying 5 lbs. to 12 lbs. per 1000 sq. ft. or 200-500 lbs. per acre.
Virtually dust-free, ensures a more even distribution of product.
Can be used as a Carrier/Filler for fertilizer, herbicides, and for grass seed or other seeds.